Kansas City Dumpster Rental
Renting a dumpster in Kansas City is the most effective way for anyone to dispose of large amounts of unwanted junk or waste from their homes, business or work site. A dumpster is not only spacious enough to enable you to dispose of all the waste at one haul; it is also economical in that you don't have to make repeat trips to the local landfill. Ensure that you rent your dumpster from a reputable Kansas City dumpster rental you can rely on. Huntley Disposal offers the best dumpster rental services in Kansas City. Contact us at (816) 532-1065 to rent a dumpster in Kansas City today.
We Take Just About Everything
Some examples of the junk we haul away include
Refrigerator Disposal

Garbage Removal

Mattress Disposal

Foreclosure Clean Outs
Construction Waste Removal

Yard Waste Removal

Trash Removal

Appliance Removal
Television Disposal & Recycling

Furniture Removal

E-Waste Disposal

Hot Tub Disposal
Rent a Roll-off Dumpster in Kansas City

Most homeowners believe that they have to have multiple tons of trash in order to find an economical dumpster size to rent. However, anyone can rent a roll-off dumpster in Kansas City as long as they have trash to dispose of as there are many smaller dumpsters available for regular people with smaller amounts of trash to get rid of. The different size dumpsters available for rent make it easier for customers to select the best size containers for their specific projects. We at Huntley Disposal are proud to provide a variety of dumpster sizes and reliable dumpster rental services to people in Kansas City and the nearby towns.

Residential Dumpster Rentals - If you are looking for residential roll-off dumpsters in Kansas City, we have you covered. We provide small containers, medium-size containers and large containers suited for effective disposal of residential waste. You can use our dumpsters to dispose of materials like yard debris, renovation or remodeling waste, shingles, furniture, and general household waste just to name a few.

If you are looking to rent a roll-off dumpster in Kansas City from a dumpster rental company that offers a variety of roll off dumpster sizes for you to select from; we are your best option. We offer small dumpster rentals, medium-sized containers and large dumpster rentals at low-cost pricing. We have 10-yard dumpsters, 15-yard dumpsters, 20-yard dumpsters, 30-yard dumpsters and 40-yard dumpsters. With us, you can be sure that you will find just the right size dumpster to fit the amount of waste you are looking to dispose of.

Commercial & Construction Dumpster Rentals - Some of our customers are contractors and construction companies who frequently require large dumpsters to be delivered to their construction sites for removal of discarded materials and waste generated from the projects. Our large dumpsters are also designed for major commercial and industrial waste removal projects. Our largest rental dumpsters can accommodate up to 14 truckloads worth of waste and can haul up to 7 tons of material.
Kansas City Dumpster Rental Sizes
Wondering how to choose the right size roll off container when renting a dumpster in Kansas City? We have a knowledgeable team made up of experienced individuals who have mastered Kansas City dumpster rental sizes and who are always happy to share information and guide renters who need help or more information when selecting dumpsters.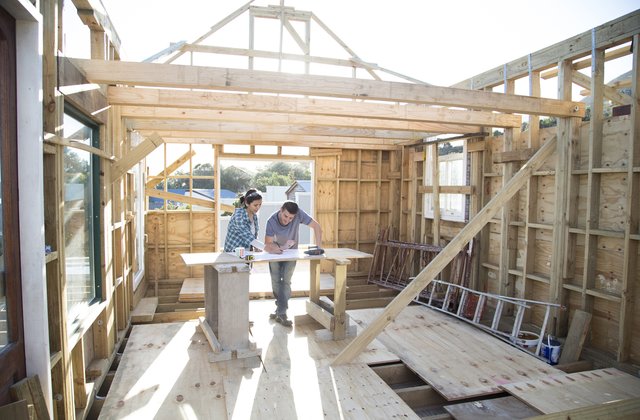 How To Rent A Dumpster in Kansas City?
Anyone who needs a waste disposal dumpster can rent a dumpster in Kansas City by giving us a call at (816) 532-1065 or through our online booking process. Select the dumpster size you need, select the rental duration, pay for the dumpster and schedule when you need it delivered; all in a few minutes. The you will pay for a rental dumpster depends on the size of the dumpster you choose as well as the duration of your rental.

Kansas City regulations require renters without access to private placement areas for their dumpsters to apply for special dumpster permits that will enable them to legally place their rental dumpsters next to public streets or any other space regulated by the city. Renters should have the dumpster permits on hand before ordering a dumpster. We'd be happy to provide a dumpster for your next project.

The Kansas City Dumpster Rental Company You Can Rely On
With five sizes of competitively-priced roll off dumpsters for you to choose from depending on the size of your project; Huntley Disposal is the Kansas City dumpster rental company you can rely on for all roll off rentals. We provide a wide variety of dumpster options to suit different waste removal needs. We also provide dumpster rentals in Liberty MO.