Local's Top Choice for a Dumpster Rental Gladstone
Huntley Disposal is the top dumpster rental Gladstone MO pick for all of your residential or commercial dumping needs. We've been successfully providing high-quality goods and exceeding client expectations in Gladstone, MO and the surrounding areas for many years. Our dependable staff of specialists will assist you through the ordering procedure and guarantee that your requirements are met in a timely, professional way so that you can focus on more important matters!

We're the trusted choice for dumpster rental Gladstone for a reason: we offer roll off dumpster options for every project and occasion and will work around YOUR schedule. Whether you're a homeowner starting a remodeling project or a contractor in need of long-term containers, we're confident we have the bin for all your dumping needs.

With our equipment, experience, and amazing staff, look no further than Huntley Disposal for your dumpster rental Gladstone needs. Call us today at (816) 532-1065 to learn more about our top notch dumpster rental Gladstone, Missouri options.
We Take Just About Everything
Some examples of the junk we haul away include
Refrigerator Disposal

Garbage Removal

Mattress Disposal

Foreclosure Clean Outs
Construction Waste Removal

Yard Waste Removal

Trash Removal

Appliance Removal
Television Disposal & Recycling

Furniture Removal

E-Waste Disposal

Hot Tub Disposal
Rent a Roll Off Dumpster Rental Gladstone For All Kinds of Projects
There's a wide variety of reasons to have roll off dumpster rental Gladstone services in your back pocket, ranging from residential to commercial to construction. We've worked with dozens of local businesses, contractors, homeowners, school districts, and individuals, and we work closely with the Gladstone Public Works and Republic Services Courtney Ridge Landfill to ensure all dumping is done by the book.

Our customers appreciate that we offer a wide range of container sizes for every occasion, so they can pick the bin best suited for their project and timeline. Our goal is to deliver on YOUR timeline in a way that suits YOUR needs, so you can focus on the task at hand, which makes us the top choice for roll off dumpster rental in Kansas.

Whatever your small roll off dumpster rental Gladstone needs, we have you covered. Give us a call to go over your range of size options or book online to reserve your dumpster today.
Cheapest Residential Dumpster Rental Gladstone
For the cheapest dumpster rental Gladstone, Huntley Disposal is the way to go. We work directly with homeowners and individuals with small residential dumpster roll off needs for any and every occasion. Whether you're clearing out an estate, remodeling a bathroom, or just want to haul away junk that stacks up over the years, our team is ready to help guide you through your most affordable roll off dumpster options today.

We offer varying container sizes, ranging from 10 yard to 40 yard bins, so we're confident you can find the cheapest dumpster rental Gladstone options for your residential or home project needs. If you're unsure where to start or which bin will best suit your project, our team is ready and willing to walk you through your residential dumpster rental Gladstone options.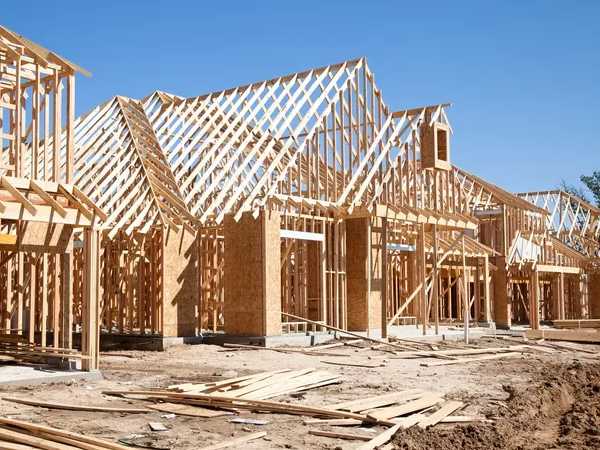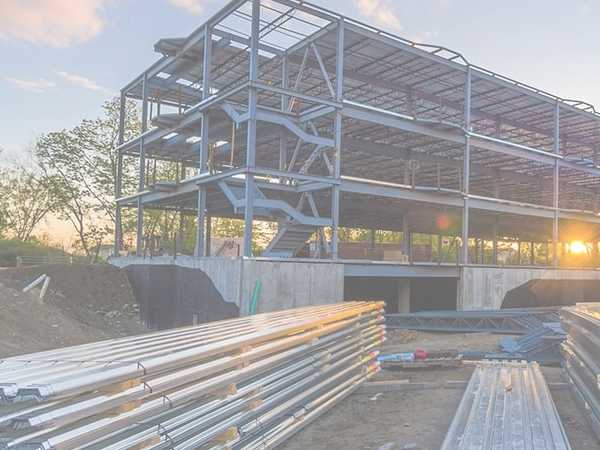 Gladstone Dumpster Rental For Yard Waste Materials
Make sure your yard looks its best without any added stress! If you're starting a large-scale landscaping project or clearing out debris, our Gladstone dumpster rental is the best choice for your yard waste needs. Make your project painless and convenient by choosing our team of professional, helpful waste experts. Clearing out the yard has never been easier with our Gladstone dumpster rental options for every project and timeline.

We understand the value in working with experienced, reliable businesses when it comes to projects at home. Give our trusted team a call today at (816) 532-1065 to discuss your options for dumpster rental in Gladstone MO.
Construction Dumpster Rental Gladstone Missouri
Construction sites should run like well-oiled machines, and dumpster rental Gladstone Missouri is a crucial element to the continued success of a job site. No matter the project at hand, it's important for every job site to have roll off dumpsters to dispose of debris, waste, and any other materials in a safe and organized way. We can accommodate your project's specific needs with our wide range of Gladstone construction dumpster rental options.

Our construction customers keep our city growing, so we understand and value the importance of keeping job sites functioning and on track. For your construction dumpster rental Gladstone Missouri questions and concerns, give our team a call at (816) 532-1065 or view our dumpster size options online.

Roofing Material Dumpster Rental Gladstone MO
It's important to dispose of roofing materials in a safe, convenient manner, which is why we offer dumpster rental Gladstone MO that work best for construction and roofing projects of any size. Safety is always a top priority, so we work in a timely, convenient manner to ensure your container is delivered on time without hassle, leaving you free to focus on the important tasks at hand.

Whether you're disposing of shingles, metal, or other roofing materials, we provide containers that are guaranteed to hold your waste and keep your site safe. Make sure your project stays on track and your job site stays clean with our dumpster rental Gladstone MO options. Get in touch with our team to ensure your next roofing project is a breeze!
Commercial Dumpster Rental in Gladstone
Every business creates and accumulates tons of trash, whether we like it or not, so we offer top-notch options for dumpster rental in Gladstone so you can get rid of the waste and focus on your business. Take the stress out of garbage removal by working directly with our team to help you clear out your storefront, office, or business. Just let our drivers know what's going and we'll handle the rest! For all of your Gladstone Missouri dumpster rental options, choose Huntley Disposal.

As small business owners ourselves, we prioritize efficiency and transparency, so you know upfront exactly what you're getting with Huntley Disposal: stellar customer service and convenient options at affordable rates. Choose our team of dumpster experts for your commercial dumpster rental in Gladstone.
Best Demolition Dumpster Rental Gladstone
Demolition work can be messy and chaotic, so let's make sure your job site stays safe and clean with the best dumpster rental Gladstone. When working with large, potentially hazardous materials, it's important to have a trusted dumpster rental expert on hand. Our team at Huntley Disposal is well equipped to help support your demolition project. Let us know the details of your project so we can recommend the best dumpster rental Gladstone for your particular needs.

Whatever the size and scope of your project, whether working with concrete or heavy-duty building materials, our roll off bins will help make sure you stay on track and on budget! If you're seeking dumpster rental North Gladstone, or in the general metropolitan area, we can help.
Why Choose Us for Your Local Dumpster Rental in Gladstone?
At Huntley Disposal, we understand the importance of communication, dependability, and quality customer service, which is why we've worked for years to build a loyal customer base and offer exceptional products for every project and budget. For your local dumpster rental in Gladstone needs, our team is ready and willing to help every step of the way.

We've worked with the greater Gladstone area for many years and have a wonderful reputation to show for it. Our thousands of satisfied customers have continued to choose our local dumpster rental in Gladstone services for their residential, commercial, and construction projects because we offer convenient scheduling and container sizes for every occasion. Over the years, we've offered the best budget dumpster rental Gladstone options for every project.

Whether you're looking for a residential dumpster rental Gladstone MO, or want to learn more about your commercial options, we're here to help. As a locally owned and operated business, we genuinely care about the residents of Gladstone and their success in whatever project they're setting out to accomplish, so don't hesitate to give our team a call at (816) 532-1065 today to discuss your options, or book online with us!
Sizes to Choose For Your Gladstone Missouri Roll Off Rental
One of the reasons our dedicated customers continue to choose us for their Gladstone Missouri roll off rental needs is that we offer a wide variety of dumpster size options for every project. Take a look at our range of options below and let our team know if you have any questions about your particular project and needs:

10 Yard Dumpster: This size is perfect for homeowners or individuals working on smaller-scale projects like garage or attic cleanouts, clearing out yard or garden debris, or smaller projects around your home or yard.
15 Yard Dumpster: For smaller remodeling projects like bathrooms or kitchens, the 15 yard dumpster might be the perfect fit. We recommend this size for downsizing households, smaller remodeling projects, or clearing out smaller spaces, like student housing and dormitories.
20 Yard Dumpster: Many of our local contractors use the 20 yard dumpster option for their construction sites, demolition projects, and clearing out debris like roofing materials. For any questions about 20 yard roll off container pricing in Gladstone, give us a call today!
30 Yard Dumpster: Similarly to the 20 yard dumpster, the 30 yard is often used for demolition projects or construction sites, as well as larger home remodeling projects.
40 Yard Dumpster: Our largest dumpster option is perfect for construction and demolition sites and large-scale remodeling projects. Most projects can fit all of bulky waste and debris in the 40 yard roll off bin for rent near Gladstone, MO.

Still not sure which roll-off dumpster will work best for your project? Give us a call at (816) 532-1065 to find the best Gladstone Missouri roll off rental.
How to Rent Dumpster Gladstone
Renting with us is as easy as picking up the phone! When you're ready to rent dumpster Gladstone, call our team of experts at (816) 532-1065 to go over your specific needs and options, then we'll walk you through which bin we think will best meet the needs of your project.

Already know which size dumpster you'd like to rent? Perfect! Use our easy online booking tool to reserve your dumpster today. From there, our team will deliver your Gladstone roll off dumpster rental at the time and place of your choosing. It's our goal to make this as convenient and easy for you as possible!

If you have any questions about pick up or placement before our arrival, just give us a call to sort out all of those important details. We abide by all municipality codes to make sure your project stays up to code and there aren't any unnecessary delays. For any questions about how to rent dumpster Gladstone, give us a call or browse our website.
Servicing All of Dumpster Rental Near Me Gladstone Needs
As local business owners and natives of the area, we're proud to serve the Gladstone metropolitan region, including Saint Joseph MO, Liberty MO, Gladstone MO, Overland Park KS, and Smithville, MO. We've worked in Jackson County for many years, with our services also reaching Clay, Cass, and Platte counties. For any dumpster rental near me Gladstone needs, give our experienced team a call today or browse our website for more details.

We service a wide variety of zip codes, including 64116, 64118, 64119, and 64188. Don't see your zip code? Give us a call at (816) 532-1065 to see if we service your area.

If you have any questions about dumpster rental near me Gladstone, don't hesitate to reach out over the phone or online. Our team is happy to help guide you through the process and go over all of your dumpster rental options with ease. Nobody knows dumpsters for rent Gladstone better than our team!
FAQs Regarding Securing a Trash Dumpster Rental Gladstone
1. How much to rent a dumpster Gladstone?
Dumpster rental prices Gladstone vary based on the size of the container. We offer five different size options, ranging from 10 yard all the way up to 40 yard dumpsters. View our pricing page to see the price breakdown and let us know if you have any questions about the best trash dumpster rental Gladstone.

2. Do you offer small dumpster rental Gladstone?
Yes! Our smallest bin option is a 10 yard dumpster, which is perfect for smaller projects like garage and attic clean outs, removing smaller yard or gardening debris, or estate clear outs. There are many options for trash dumpster rental Gladstone, so just let our team know if you have any questions about which bin to choose.

3. How do I reserve a dumpster?
Call us at (816) 532-1065 to go over your options or use our online booking tool to choose your dumpster size and reserve your dumpster today! We have the best Gladstone dumpster rental prices and are happy to go over all of those options with you.

4. How much can your dumpsters hold?
The amount of waste or junk that will fit in the dumpster you rent is determined by the size of the dumpster, which ranges from 10 to 40 yards. If you're not sure which size is appropriate for your project, contact us now to discuss your roll off dumpster size options..
Rent a Gladstone MO Dumpster Rental Today!
For all of your residential, commercial, or construction needs, we're the number one pick for Gladstone MO dumpster rental in the area with hundreds of happy, loyal customers to speak for our reputation. Our team of experienced, friendly dumpster rental experts are here to help guide you through the process of choosing a dumpster and scheduling around your project.

If you're looking for Gladstone MO dumpster rental, look no further than Huntley Disposal, the professional, dependable dumpster rental service provider for every project. Don't take our word for it! Take a look at what some of our amazing customers have to say about their experience with our budget dumpster rental Gladstone MO:

"Huntley provides a great service with dumpsters. They show up on time and place the dumpster wherever you would like. The pricing is great and they always are easy to communicate with." -L. Schussler

"Cleaning out a barn with accumulated stuff from 20 years. Best price, size and timeframe/rental. Website is easy to use and owners are very accommodating placing the dumpster exactly where we asked. Would definitely recommend and use them again." -B. Hogle

"Very accommodating. Delivered next day and was able to pickup dumpster early when requested. Will definitely use again in the future!" -R. Harris